H

istoric
Cookbook
✻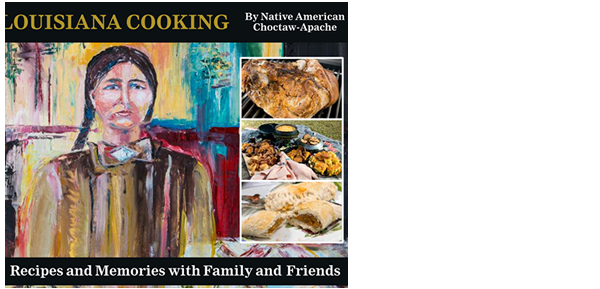 Enjoy over 80 heirloom recipes and real life stories of a Northwestern Louisiana tribal community with roots in the eighteenth century. The author's great, great grandmother graces the cookbook cover.
The print edition of the historic Choctaw-Apache Cookbook is sold out. A Digitial Edition is now available for $5.00. View on this website or download a pdf version for your very on keepsake cookbook. The historic Tribal cookbook preserves recipes and history of the Choctaw-Apache Tribe of Ebarb .
THANK YOU,
To Contact the author:
Dorsey Ebarb Bronson
Mail: 6 Spring Hill Trace
Mobile, Al. 36608
E-Mail: ebarblouisiana@gmail.com
251-604-1832
View Photos from the 2016 Choctaw-Apache Tribe of Ebarb, LA POW-WOW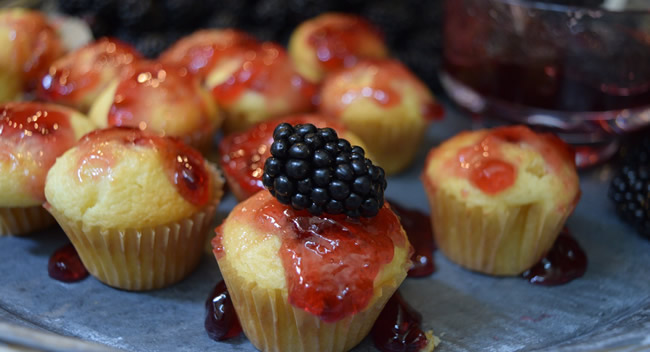 Blackberry Jelly Cupcakes YUM!!
Rosie Meshell Ebarb and husband Tom Meshell Ebarb's vegetable  garden in the backyard of  their Shreveport home, provides jar bounty of fresh  peas, pepper, squash, garlic, onions, watermelons, cantaloupe, and plums. Their heritage garden keeps them connected to their roots in Ebarb, Louisiana. Rosie's blackberry jelly makes delicious icing for cakes and cupcakes. Rosie and Tom are members of the Choctaw-Apache Tribe of Ebarb.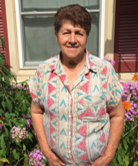 Blackberry Jelly
4 cups of blackberry juice
1 box SURE-JELL fruit pectin
1/2 teaspoon butter
4 cups sugar
1. Wash jars thoroughly and place in hot water until ready to use.
2. Crush berries. Pour fruit into damp cheesecloth, tie it closed; hang and let drip into bowl until it stops. Press gently. Measure 3 ¾ cups juice into saucepan.
3. Stir pectin into saucepan with juice. Add butter to reduce foaming. Bring to full boil. Stir in sugar, return to boil and stir constantly for 1 minute. Remove from heat and remove any foam.
4. Ladle into jars with ¼ inch from the top. Cover with lids and screw bands tightly. Place jars on elevated rack., water must cover jars 1-2 inches. Cover and bring to boil. Process 5 minutes. Remove jars and cool. Make sure lids are well sealed.
CUPCAKES..Almost any cake batter bakes either mini or muffin size cupcakes. Follow directions. Reduce cooking time for mini ones. To keep from sticking use parchment baking cups in your muffin pans. Non-stick.